Welcome to The Legend Comes To Life!
The site is dedicated to the legends out there : The Lord of the Rings & The Hobbit!
Here You will find the story line of the Lord of the Rings movies along with videos and music, a graphics section, clocks, awards, elvish section and much more! I update the site for time to time so you're welcome to come and check the newest updates!
Enjoy your stay and please leave comments on the Guestbook :)
~Sophie~
~ New Blends! ~
Site Scroll Down for the Video of the Moment! (Thorin Oakenshield - Where The Lonely Ones Roam )
~ Welcome! :) My site The Legend Comes To Life has moved to a NEW DOMAIN - http://daughter-of-anubis.pw/tolkien/ !!




Thanks for my dear friend, SkekKel, that hosts my site!! <3



✩Site founded at 27th August, 2006✩
~ SUPER FUNNY VIDEO ~
LotR in....16 seconds!
June 20, 2018:
Never do that, Leggy :D


Amazing quote, amazing photo !💘

June 20, 2018:
Pippin <3


Perfect Aragorn!!!!!!💘

June 17, 2018:
I never knew this :O


Amazing expressions.✌

June 17, 2018:
Haha, never do that Eowyn :)


You rock Gandalf!!!✯


June 15, 2018:
:D


True fact.✯

June 10, 2018:
Wow!!!!!


LOL!💔


June 8, 2018:
Lego and his mirror.


Aragorn is so awesome! 💔

June 5, 2018:
We all had the phase.


LOL! ✄

June 3, 2018:
So true :)


Lots of fun! ✄

May 29, 2018:
Never thought of it that way...xD


:DDDD 💗

May 27, 2018:
Stunning photo of Thranduil.


Mine is Aragorn.💗


May 25, 2018:
Orlando's laugh :DDD


Arwen and Aragorn.💗

May 22, 2018:
Oh, you are a genius Aragorn :)


Never do that, Tauriel...💔

May 22, 2018:
So funny :'D


Oh yes we does, precious!!✤


May 21, 2018:
Happened when I watched this with my sister :)


LotR helps me a lot with this.✤

May 18, 2018:
You do :)


Life is hard.✤

May 15, 2018:
:'D


Saruman is very angry right now.✇

May 13, 2018:
You have to be, Elrond :P


LOL! Never do that, Thorin ;)☜

May 12, 2018:
To be honest, I never want the book to end. :(


Bard is looking impressed!✬

May 8, 2018:
Really amazing...


That priceless look.✌


April 30, 2018:
Such an amazing father!!


A happy birthday wish for me.💖

April 28, 2018:
LOL!!!


Orlando, with his forever strange facial experssions./✣

April 24, 2018:
I like Twilight xD


Hehehehe!❀

April 18, 2018:
It should have been mine!!!


Lovely scene!❀

April 11, 2018:
LOL! Never do that , Gollum xD


He is a beautiful elf!✾

April 6, 2018:
:-D


Precisely when he means to!✾

April 3, 2018:
That's gonna happen :)


Teehee.✾

March 31, 2018:
Very interesting.


Every time.✍

March 28, 2018:
LOL!!!!!


Both Arwen and Glorfindel are cool.✵

March 22, 2018:
Are they dumb? lol


That is very smart, Frodo✴

March 19, 2018:
Oh no, if it ended that way.


Our amazing Gollum.✴

March 15, 2018:
I'm sure he can as much as far as he wants!!!:D


Also suitable for work.✴

"Dwalin: You sit here, in these vast halls, with a crown upon your head and yet you are lesser now than you have ever been.
Thorin Oakenshield: Do not speak to me as if I were some lowly dwarf...
[weeping] Thorin Oakenshield: as if I were still Thorin Oakenshield."



Funny Video




I'm 39.41909% obsessed. How obsessed are you?
The Ringer Obsession Test
~ Banners! ~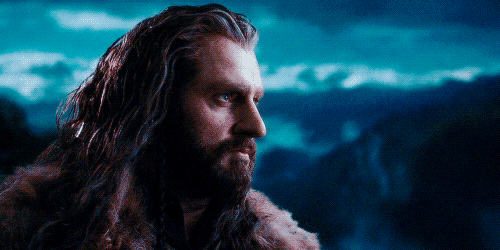 .: Poll :.
DeviantArt
Video of the Moment - Thorin Oakenshield - Where The Lonely Ones Roam
Site founded at 27th August, 2006
Site Scroll Down